Flirt4free.com is a site operated by VSMedia that offers live adult webcams. In our flirt4free.com reviews, we share how this site compares and if it is a scam?
Is Flirt4Free a Scam or Legit?

First off, VSMedia the parent company develops technology for advanced live webcam communications. They have been in business since 1996 and as of 2015 have been in business for more than 20 years. They are located at: VS Media Inc. 4607 Lakeview Canyon Rd. #338 Westlake Village, CA 91361 USA.
The main video cam chat site is located at Flirt4free.com.
Is Flirt4Free REALLY Free?
NO, Flirt4Free is NOT FREE and to be honest it is one of the most expensive live sex sites as well. A solid place as far as sex cam sites for adults but a bit too costly. The fact is there are live sex cam sites that cost less and are just as private or secure shows with a lot more cam girls.
Historically Flirt4Free was one of the first to master the 'community' element of a true high-end adult webcam community but over recent years in our opinion, the selection and quality of models has deteriorated and users do not tend to stick to this site for very long. Sure they offer not just a whole host of cutting edge user features but also enviable features for their performers as well, but something seems to lead people back to the larger live sex sites like LiveJasmin.com.
On the other hand for gay live sex Flirt4Free is still quite popular. Flirt4free has many of the very finest gay performers/internet models choosing to use this site as their primary place to broadcast from; which in turn attracts a very large amount of gay cams customers to this platform.
Cost of shows on Flirt4Free.com
The average performer costs: $3 to $5 per minute.
There are no minimums. You can save credits you do not use in your account for the next time you use the site.
There is an optional VIP membership but the standard membership is free and costs nothing. Our suggestion is only to buy a VIP membership if you REALLY ARE A VIP or can afford it. However, if you can afford it you will find that you do get better treatment and more attention when you are considering getting a show.
EXAMPLE: Let's say you are chatting in free chat with a model in free chat. When they see VIP you get more freebies from that performer and they really take note to the VIP symbol next to your profile. That being said you can use the site just fine without it. Again, the casual user should not pay the extra fee.
Sites like Flirt4Free.com
Flirt4Free is a one-of-a-kind site and offers unique features but other adult webcams sites offer lower costs and more live sex shows. Sites Like LiveJasmin.com are nearly 10 times as popular.
Is Flirt4Free Safe and Secure? (Privacy issues)
Again, while most of the reputable adult webcam sites are secure, the feeling of being secure and operating in a private environment is different from the reality of really being secure. On LiveJasmin.com you get both. The site has a very unique feeling to it that really exceeds the 1 on 1 experience on other cam sites. (You can also do a quick comparison of Streamate versus Flirt4Free.com here, Streamate is also a more popular option than Flirt4Free.com)
You may be interested to hear what we share in our StripChat review too. People often tell us they felt like the costs were lower there.
Flirt4Free.com Features:
Types of payment accepted: MasterCard or Visa or any credit card is accepted as is other online payment forms.
Billing information: Your statement shows VSMedia and so people cannot detect that this is an adult-related product or service.
Credits: Credits are sold in packages. Packages start at $25.00 and go up from there.
Community: Browse each performer's past recorded movies and see more photos of the performer than you will find on any other adult cams site.
Featured Performers: You will often find famous porn stars featured. Any of these models you can go private with.
HD: Of course, all live adult webcam sites offer HD live sex cam shows but the key to the selection of models available in HD is what types of webcams the actual models are using. The bottom line is more of the models are affluent and can afford great webcams at this site meaning more are available in HD. If you chose to stream the show to your flat screen tv then talk with the model over the phone at the same time you will see exactly why the user experience here stands out.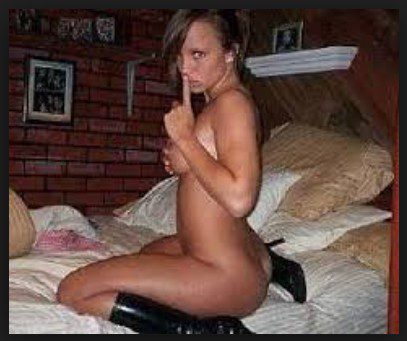 I suggest you check out the LiveJasmin.com selection before you try Flirt4Free and compare it. Likewise, take a minute to join LJ cams first and see the price differences.
We offer the largest database of adult webcam site reviews. Learn more about over 700 different live adult webcams sites in the database.