In the pool of adult webcam sites, there always exists disarray that whether the site we pick is legit or a scam. Well, if you are wondering the same about LiveHDCams, we are here to make a clean breast of it with our elucidated LiveHDCams review.
Firstly, LiveHDCams is an adult webcam site where the users can interact with models for virtual cam fun. Well, it's a no-brainer to learn that the live sex cam sites have seen a spike in the last decade by dethroning the porn.
With a majority of people tending towards interactive porn, which offers by sex cam sites, porn has seen a downfall over the years. This trend of interactive live adult cams is on the rise and gonna stay for a while.

However, these cam sites are striving hard to update themselves every now and then to stay firm in this competitive adult industry. Diverse features like private cam2cam, fan clubs, and group shows are the live epitomes to prove that these cam sites are booming.
Following the trend and to cash in the demand, a wide range of adult webcam sites came into existence. I mean, who would want to miss out on a chance of easy earnings by fooling the audience over forfeiting nude cams? No one!
Yeah, I am talking about LiveHDCams, a sex cam site that isn't a true source but a clone of a popular cam site, Streamate. The webcam services, users, and the models featuring on the LiveHDCams are the same as the legitimate cam site, Streamate.
Stay with us to know more about this sham.
LiveHDCams Overview: A Clone of Streamate
It is to be said that all the sexy dreams of webcam users can be truly realized with a webcam site like Streamate. Well, we can't deny it either as Streamate boasts a perfect set of the hottest and high-skilled cam girls who would readily do anything to satisfy their visitors irrespective of their preferences.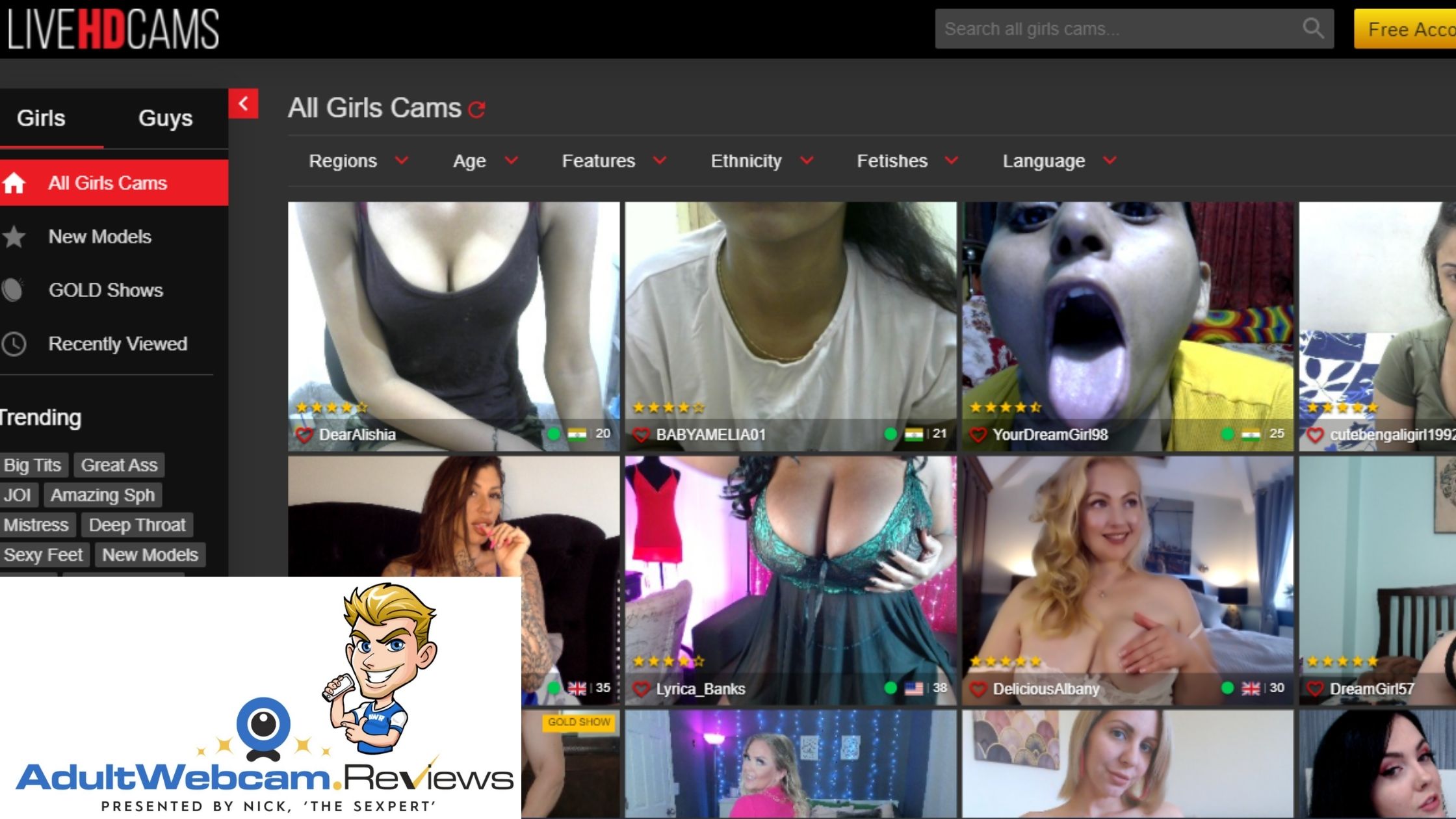 For a cam site of such caliber, you would expect a lot of clones or simply put white labels lurking around the internet. Since there aren't many LiveHDCams reviews out there, we felt the urge to share one with you all to expose the shocking reality of it.
There are fewer chances of you finding this clone site online. Either you would have ended up landing here by clicking on ads through Pornhublive cams or Tube8 live cams. The fact is, all these shady live cam sites are pitching this LiveHDCams in every possible way.
However, the sites that are pitching LiveHDCams.com are also clones of Streamate.com. It's disgusting to see tons of sites coming in our way of exploring the legitimate cam site and enjoy the fruits of it.
To support the statements we have made and for your better understanding, we are sharing the screenshots of both LiveHDCams and Streamate that were taken in real-time. Compare both of them to see the substantial side of it. It's no surprise that you will see the same models featuring on both sites.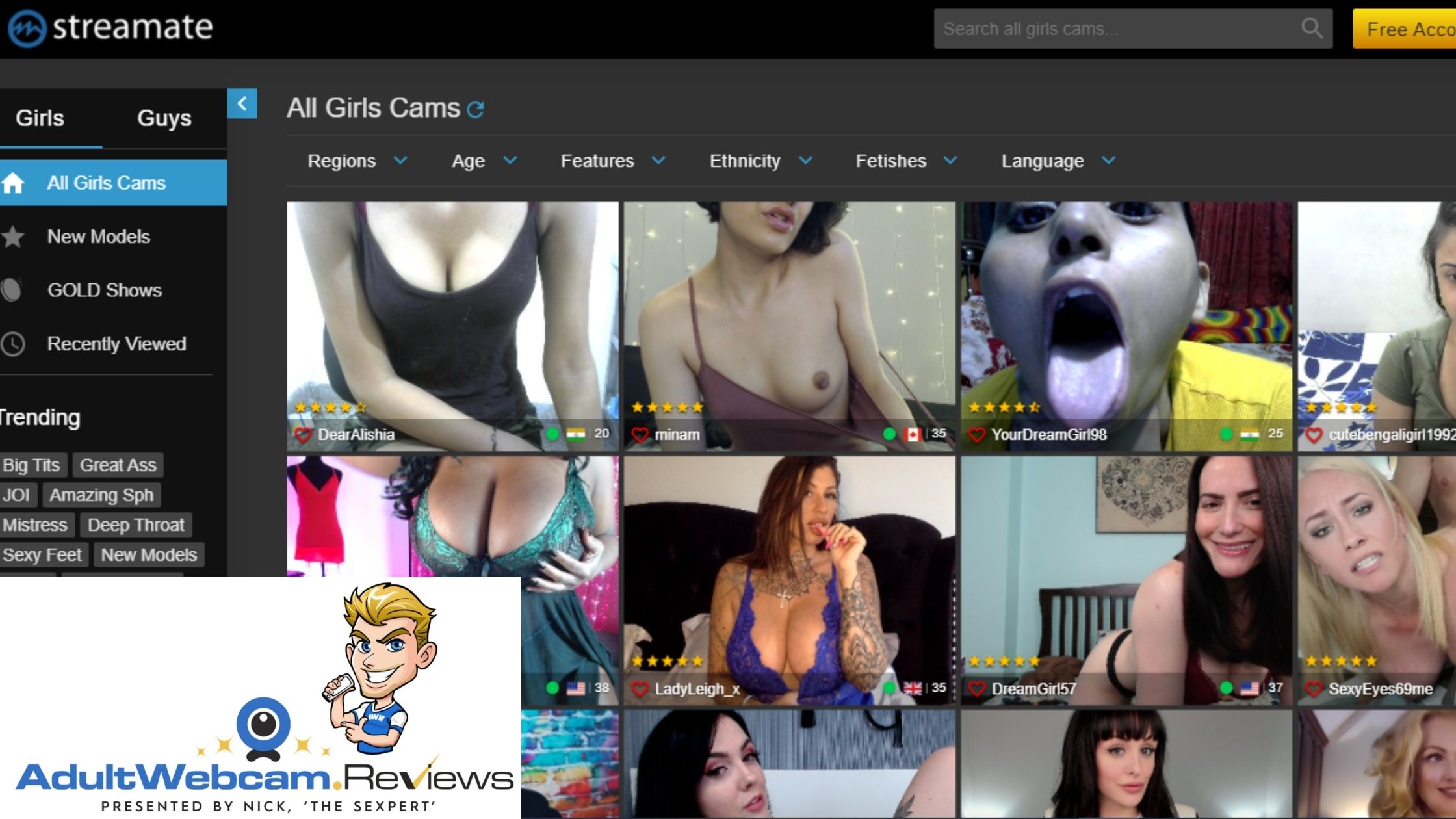 However, we are sharing everything about this site, features, LiveHDCams costs, and more here.
LiveHDCams Overall Features
First things first, the site design and layout are clear and attractive. LiveHDCams picked the red color theme whereas the original cam site Streamate has a blue-colored theme in place.
The homepage is scattered with the sizzling models who are streaming their nude cams online and ready to indulge in playing with themselves for some virtual tips. On the left of the homepage, you can see a pile of categories or tags presented to pick the models of your interests.
The best part of this cam site is that it can be accessed in 9 different foreign languages. Well, that creates a positive environment for the foreign audience, isn't it?
Let's begin with the site registration process followed by live sex cam features and costs of LiveHDCams.
LiveHDCams Registration
LiveHDCams offers (or as it says) completely free registration for users, just like its true source, Streamate. By clicking on the 'Free Account' on the top of the homepage, you can initiate the signup process at this clone adult cam chat site.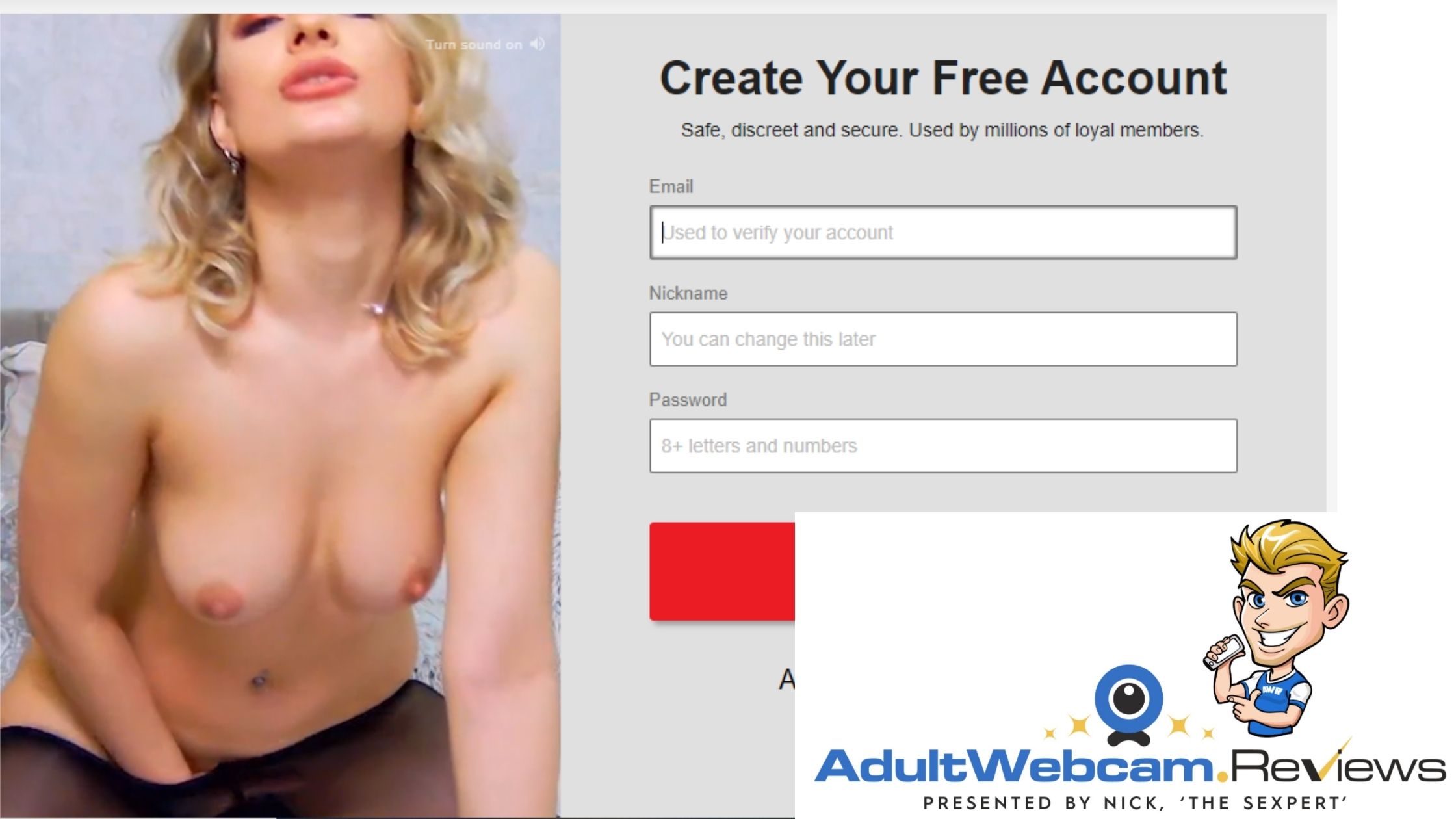 To be a registered user on the site, you must enter your valid email address, username, and password in the first step. This is as simple as it sounds. However, this is where the craziest part comes in the signup process.
In the second step, you will be asked to add your credit card or Paypal account despite being said that it's totally free for registration. Although you will not charge upon successful registration, such an approach is very from being user-friendly. What you gotta say?
Live Sex Cam Features at Live HDCams
If you decided to be a free user at LiveHDCams, trust me, you will get bored as hell. Although the site offers free sex cam shows, the models streaming naked shows here expect some returns in the form of GOLD (virtual currency) at LiveHDCams.
There are as many as 10,000 models registered on LiveHDCams or Streamate in reality. Not every one of them goes naked on free public shows. That said, if your fantasies go beyond just seeing titties, then there's a strong reason for you to upgrade for premium shows.
Private Cam Shows:
Private cam show is a 100% premium feature where a user should send a private request to the model and can have a private session with her upon approval. This can get exciting as you can see your favorite model performing your favorite kinks. The price for these cam shows will be determined by the model herself.
Gold Shows:
Gold shows are basically like group shows that you would find on other sex cam sites like Stripchat (review at the link). Here the models will set the goal for some credits and the users must contribute individually to accomplish the goal. Once it is achieved, all the contributors will get access to these GOLD shows.
Exclusive Shows:
Exclusive shows entitle not just the naked cam shows but beyond that. The users can have a more intimate experience by taking a model in private with cam2cam. The models will be more than happy to perform what you tell them. From playing with sex toys to staging kinky cam shows.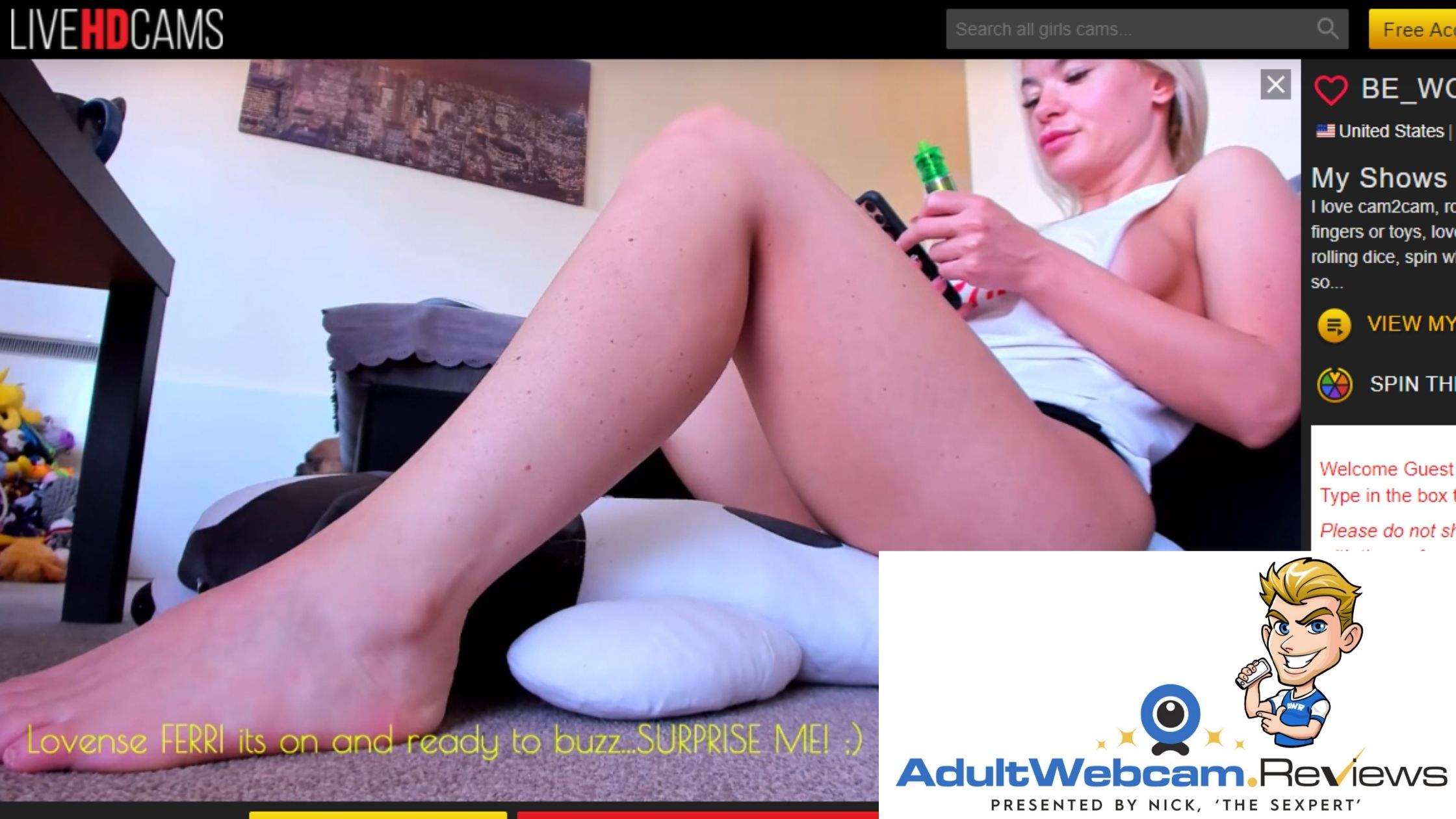 LiveHDCams Costs and Prices
Is LiveHDCams free? As mentioned earlier, LiveHDCams isn't totally free. That said, you won't be able to get access to the majority of the live cam streams unless you pay the model or upgrade your account to premium.
The payment to models can be done in the form of GOLD, which is a virtual currency at Streamate and thus imitated at LiveHDCams too. 1 Gold is equivalent to 1 USD and this can be used to tip models and to have premium cam shows.
The prices for these shows will be set eventually by the model and may vary from one to another. In general, the LiveHDCams costs for premium shows range from $0.99 to $9.99 per minute. It can go up to $14.99 depending on the type of show you choose.
Sites Like LiveHDCams
Falling into the scam of a clone, when you have a legitimate cam site to sign up for is totally lame. Well, if you wonder is LiveHDCams a scam? No, it isn't, but not a true source that worth your time and money.
Unlike Streamate, you don't have designated customer service at LiveHDCams to report unwanted billings and others on the site. Why choose this imitation when you have the better and true source at your disposal. I would strongly advise you to join Streamate.com  as it is more secured and safe.
Also, you could give Stripchat.com a try if you like to see exotic models stripping naked for free. It has a great collection of models who would perform totally nude cam shows without making you toss a dime.
Meanwhile, check out the cheapest sex cam sites if you are low on budget.