The TRUTH about privatewebcams.com
A Scam or a Legit Cam Site? Find out in this review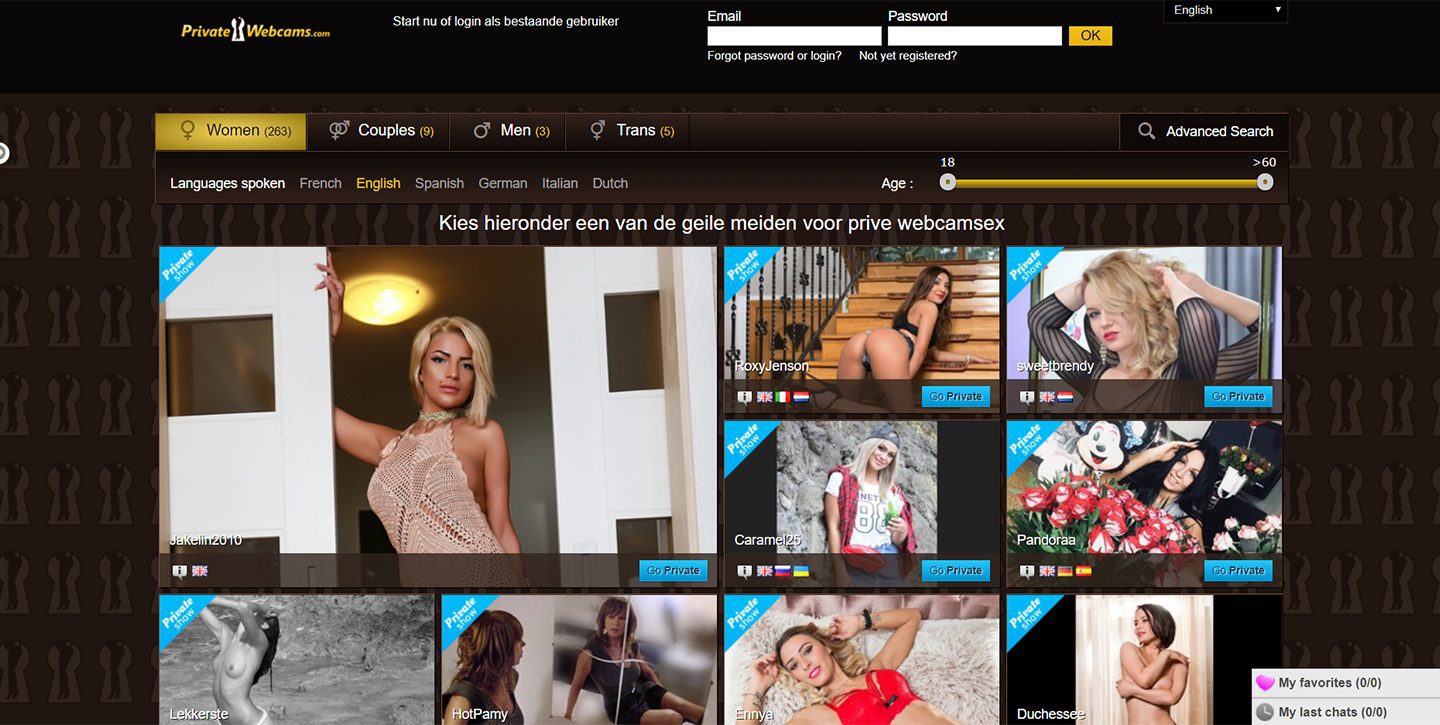 There is a substantial amount of confusion currently with consumers when it comes to understanding who they are doing business with and who is processing their actual payments when it comes to using the thousands of adult webcam sites that are online. As a result AdultWebcam.Reviews set out to collect all the domains names of as many adult webcam sites that we could find and then researched each one of those sites to see who is actually behind all these sites. It's been a huge task to say the least. Thus far we have collected and reviewed nearly 1,000 of the worlds adult webcam sites with thousands more to go.
How we approached our privatewebcams.com reviews:
Actual platforms power 99% of these sex cam sites, of which there are only about 4 or 5 real companies that handles the vast majority of adult webcam sites. The rest of these sites are in fact just copies of the platform sites that are marketed by adult webcam affiliate marketers via an arrangement called white labeling. In our distinct method of collecting and sharing information on each site we use the review for the platform itself to share who the actual company is that operates each site. This eliminates consumer confusion as who really operates privatewebcams.com as well as doing so in a manner that is feasible to cover all adult webcam sites, rather than writing the same things about 1000's of adult cam sites that are NOT DIFFERENT, when in fact nothing is distinct except a logo. That being said their are different versions of a platform that underlies that sites so our focus is on that!
Moreover, I should come right and tell you that this live webcams site is not a scam, we still though would always suggest that you use the primary brand-owned site from the REAL PARENT COMPANY because the domain privatewebcams.com is not original is not under the direct control of the parent company. Also, it just makes sense to use the main site operated by the company itself. In the case of privatewebcams.com the site is powered by Xcams.com. That is who you are actually doing business with when you join this site.
Let me show you the proof that this is just a logo over the real underlining content provider. Here below is a model appearing to be from privatewebcams.com . However, try clicking on it and you will see that it's the same. That is the underlining primary site and where you want to join if you want to use privatewebcams.com .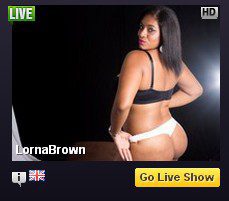 If you clicked on this image you will very easily be able to tell that her true profile and real show is really broadcasting from Xcams.com.
Now before you draw any conclusions, let me clearly state that this is a safe site that is trusted by hundreds of thousands of users each day, but you really would be best served by joining at the real site which is again here.
The Real Company that Powers privatewebcams.com
Again, unfortunately due to modern internet-based business arrangements it is now very hard to tell who is the actual company powering sites of this nature. Our list of all adult webcam sites is here which shares the actual underlining company powering each adult webcam site. In the privatewebcams.com reviews we share which platform this site is using and more detailed review of Xcams are located at that link too. Again, in this case it Xcams.com is the real site and you can see by clicking here that the two sites are identical in every way.
privatewebcams.com is not powered by it's own technology but is merely an brand over the REAL SITE. That real site that you are truly working with is called Xcams.com.
I think most would agree that people should be able to get privatewebcams.com reviews by just searching that term and our method of getting this information out to as many people as possible seems to work well. Likewise we use a rating widget and share each review page across various social media platforms. Over time our collection real user experiences from current and past members of privatewebcams.com sharing their experiences using this is a great way to tell if the company stays on the the up and up. Together this knowledge becomes a good balanced perspective on all the top adult webcam sites.
So let's discuss privatewebcams.com from the perspective of the true underlining company..
How much does privatewebcams.com cost and is it in fact free?
No, but in fairness this adult sex cams site does not say that it is free. They (privatewebcams.com ) is very clear about their fee structure and that has lead to substantial success in the markets that they current focus on. These markets are most all of Europe and recently the U.K. and United States as well as Australia. Also we should share that when you are a member of Xcams, anytime you are surfing the web and you see the same layouts under a different brand, most likely your password and username works just the same on that site since it's on the same platform. That being said the best advice for safety and security it to always login from Xcams.com.
How to join and the full prices for privatewebcams.com
You merely choose a username and profile then choose a package. The packages currently being offered are as follows: 1. The promotional special offer which is 25 credits which is minutes for $5 / U.S. dollars. 2. Pack M (medium) which is 235 credits for which is U.S.D. $75. 3. Pack S (small) 110 credits for just under $40.00 4. Pack XS (extra small) with 45 credits for basically 25 bucks. Remember at 5 credits a minute that is basically 10 minutes of chat equaling a cost of $2.50 per minute. These sex webcams sites operate substantially different than most others in the fact that they do have some very cool features and functionality. Let's now discuss that.
Search functionality:

 privatewebcams.com has a scroll bar to search internet models by age. It is very fast and easy to find performers that are online using this tool. This is my favorite feature of this site.

Connections:

You can connect free to send emails to all models but only once you have a credits package. I suggest that you start with the smallest package until you see if you like the site.

Selection:

The amount of models here rivals any other adult cam site.

Payment Types Accepted:

Standard payment types are offered plus EU Specific payment types which is beneficial for those in Europe. All credit cards are taken though as well which is the most common way to pay in the world of adult webcams. Lastly, charges appears in a method that does not tie you to any adult worded service. It looks like a banking fee really so you won't get any raised eyebrows from your bank teller.

Other Fees / Transparency:

 This site was transparent and did not have any tricks or misleading billing issues during our testing. There are no other fees except those for packages. Moreover, users that use adult webcams more than two or three times a week will enjoy the heavy discounts available for the larger package with reflects about 40% savings over the smallest package.  That being said Xcams.com is the place to register.
The verdict of our privatewebcams.com reviews:
Being based in the U.S. we actually started to envy the experiences that our European neighbors were having when we tried the actual underlining main brand that operates privatewebcams.com . We tried the real site that powers this site at Xcams.com and it was a very reasonably priced site with fast loading times and a very good variety of adult webcam performers. We did have a challenging time talking with some of them from Eastern European countries but the majority were from English speaking countries or rather places where English is a mandatory second language. Therefore, even while the sites were geared toward the countries we mentioned above, in most cases we found no barriers to communication. Overall the experience was good!
Try if for yourself at the link below or check out some *alternatives to this site in this review

*Looking for an alternative to this site?  Each platform has it's advantages and disadvantages and we never steer visitors. That being said we do want to offer some REAL and CLEAR observations about the various differences in these sites.
1. Jasmin: (aka LiveJasmin) is the single biggest adult webcam site online and it operates much the same way but the way the features work here is quite different and really worth a try. It boils down to personal preference between these two sites but LiveJasmin is a great alternative as well.
2.  Streamate: Has more American amateur webcam models and actual porn stars plus it does not require you to buy packages but instead you leave a card on file and get an email confirming the charges making it easier to keep track of expenses. Some people prefer the pay-as-you-go option with buying credits though.
Other common questions we get for privatewebcams.com :
How to join the privatewebcams.com affiliate program:  Details here How to do I become an internet model on privatewebcams.com : Details here