Xcams.com, is it a legitimate site or a scam?
Features, Costs, and the Full Scoop on this live webcams site for adults
Xcams.com was the largest or most popular adult webcam site in a few countries in Europe but the management has basically driven this cam site off a cliff. It's a vast sea of empty rooms now whereas it used to be pretty popular in Netherlands, France, and Holland with a decent market share in Italy, Belgium, Denmark, Turkey, Portugal, and Norway. Meaning even then it's mostly used in European countries.
The honest truth is this cam site has nearly ZERO performers from the rest of the world and just a few users from the United States. The pricing is too high and the selection not good these days. They also seem to have forgotten to keep up with the latest features and functions that other more popular adult cam sites have added.

It's still an original platform but the fact is that whole platform sucks! You are much better off at ImLive, LiveJasmin, Streamate, or even the nude chat rooms site called Chaturbate.
Across our site you will see a list of more than 100 adult webcam site brands that seem to infer they are offering live webcams for adults, but who are in fact just offering a slightly altered version of one of the largest European adult webcam sites; that being Xcams.com. That is the case with all platforms though as we share the real sites versus the copies of the sites operated by marketers.
Again, Xcams.com is most widely used in both Eastern and Western Europe as well as a swath of Latin America.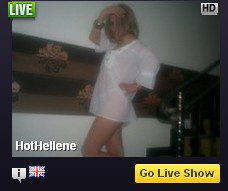 As of 2023 though they've started to lose loads of users and really decline in popularity! 
Xcams.com does NOT offer a very distinct user experience. 
Cam sites like Streamate (reviews at that link), and Flirt4free (reviews at that link). Specifically, while we may rate both those sites respectively in the top two spots, that does not mean there are not other great experiences using adult webcams. What I mean is that, oftentimes you will use an adult webcam site near daily; in a burst of a few months until you get sick of that site.
After a while it can get boring seeing the same featured models doing the same things. Therefore, many users want a change of scenery. That being said, Xcams.com is a mistake to even try because of the following user experience challenges.
A. It's a pain in the ass to register
B. The prices are really high
C. XCams seems to try to be tricky and sneak one by users charging more than what the site says.
Let's though go a bit deeper for those of you who are curious how it all works…
Cost of Xcams.com:
Using Xcams at all will require at least a small package price. That being said they do have a special offer for new users. That xcams.com deal is 5 minutes for $1.00. Afterwards you have these three packages sizes to choose from:
XL PACK: 1140 CREDITS IS $250.00
L PACK 570 CREDITS IS $150.00
M PACK 235 CREDITS IS $75.00
S PACK 110 CREDITS IS $40.00
XS PACK 45 CREDITS IS $25.00
As you can see from the screenshot below the prices are reasonable even for the small credits package. The larger credits package though, specifically PACK XL at 1140 credits for $249.00 is a great value for people who use adult cams many times a week.
UPDATE: There are some models that do not follow the typical pricing structure of most resulting in using your credits at a faster rate. In these cases though you know exactly what they cost before you agree to use any of your credits package because it is clearly marked on each models page how many credits per minute they perform for.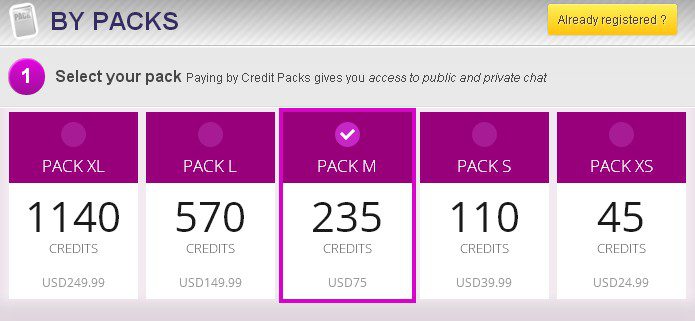 Features of Xcams:
As we said in our reviews of the xcams copycat sites, those operated on this platform but just under different brands Xcams does offer some truly exceptional functionality. I will highlight our favorite elements of this site in this review
Sites like Xcams:
While there are the white label sites of this site there are no other sites that are just like Xcams.com. They are unique with respect to the features and costs. That being said it is worth comparing Streamate.com (review at that link) and Jasmin.com (site at that link), two other top adult cam sites. Also remember all the REAL PLATFORM REVIEWS from us are here.
Xcams reviews summary:
Recently in Jan 2022, we tested Xcams out with over $ 1,000.00 using more than 20 models shows and over a 3 month period and have had no issues but we never really liked the site because of the really rustic UX and slow speeds as well as the high costs.
We strongly suggest you avoid XCams.com and of course, all the xcams clones in this review Instead stick with one of the top adult webcam sites.
List of sites powered by Xcams.com under different brands:
sex-cams24.info
almasryalyoum.co
privesex.nl
funcam.nl
privateconnection.nl
sexcam.nl
privatewebcams.nl
voeljecam.nl
webcam-sexy-hot.com
webcamsex1.be
webcamsex.be
samenprive.nl
livesextube.ws
webcammen.xxx