I hate to even mention the words dirty roulette but I also feel we must, as one of the main goals of our site to inform people about all types of sex cams and adult video chat sites.
There are some popular sex chat sites that are just too dicey for us and to be blunt any reasonable thinking adult would be best served to avoid altogether. Today we're discussing perhaps the worst of them; a website called dirty roulette.
If you have not already heard about dirtyroulette is a notoriously risky place to be used for adult entertainment.
Using Dirty Roulette Can Lead to a Huge Mistake (Truthful Review)
Found at DirtyRoulette.com, this cam to cam sex chat site is not really intended to even be a sex cams platform, but it's intentionally marketed that way and left open for anyone to use who merely clicks, "YES" I am over 18.
By the flawed design and lack of oversight, all adults must realize that this is a breeding ground for a disaster of where an adult (often male) will seek out cam sex and a curious minor will lie about their ages leading to a scenario that should never happen.
That is why we STRONGLY discourage people from using random chat sites like dirty roulette.
Likewise, it is also why I suggest a number of legit and safe alternatives to dirty roulette cams.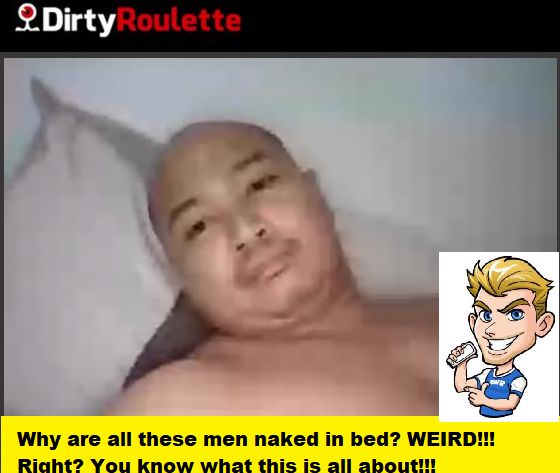 Obviously it's always your responsibility as an adult to verify the ages of who you are talking to when it comes to stranger cams and that is part of the value (safety) you get from legitimate sex webcam platforms whereby those sites employ a team of people that cross-check ID's manually and make sure the ages of all participants are truly over 18.
If you want cam sex, I assure you want to do it safely!
With these purported random sex cam sites, you are on your own literally. 
Not to mention you are not being fished either. What I mean by that is on sites that need oversight but don't have any such as dirty roulette you are bound to run across female undercover officers posing as underage minors who also maybe dressed proactively. This is all a recipe for trouble that nobody would knowingly want to walk into.
Sites Like DirtyRoulette are Not Legit Places for Naughty Webcam Chat
So just be aware of it and realize people are being arrested across the United States from sites like dirty roulette.
Moreover, you can't tell ages often just by looking at someone. You must verify the ages of any person who you consider having any sexual conversation with (on cam or not) to make sure you are speaking to another adult. Alternatively, you can use a platform that has such services and all the reputable porn cam sites have age verification and take the matter seriously.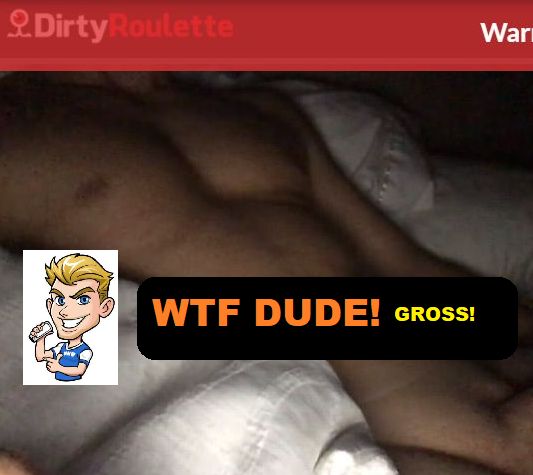 So should you.
So, again it should be no surprise as well that there are stings on sites like dirty roulette as well looking for adults trying to or even inadvertently having adult natured conversations with would-be minors.
Think about it before you register and expose yourself to such risks. You always need to make sure you are protecting minors yourself and that you are not part of the problem.
Consider these dirty roulette alternatives:
A. Streamate: All women are over 18 and age verified. Honest, clean porn cam site.
B. StripChat: Truly professionally run adult video chat where every woman and man on video has to provide ID
C. LiveJasmin: A whole team of people working to protect you and minors from accessing the site.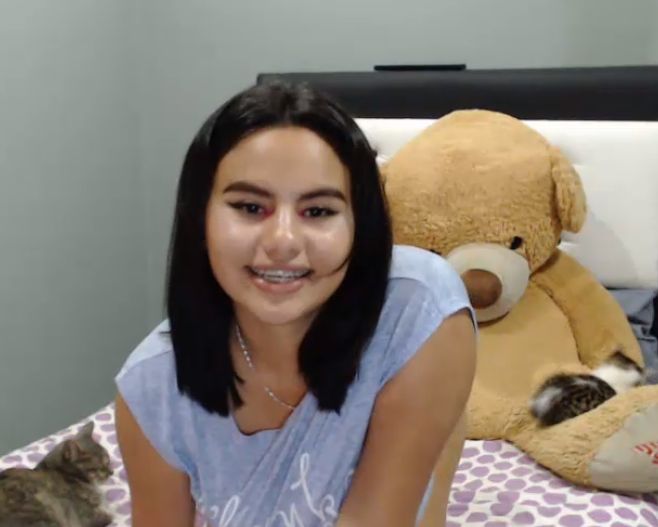 Always keep in mind part of the value you get from a site is security for all parties involved. There are other strange porn cam sites like reallifecam which are safe as well but that we can't recommend purely based on being boring as heck.
That said, dirty roulette is not just boring it's genuinely unsafe.
DirtyRoulette Experience Summary & Conclusion:
Listen guys (and gals too). What you have here is a basic live video chatting site with the allure of meeting new friends in far off lands, but that is the illusion that does not materialize. I hate to do it, but I have to blame the men. Pervs, sickos, and cheap charlie weirdos ruin the experience and make it all about sex.
As a result, normal women stop using the site and you are left with just a barren landscape of pervs and newbies who have no idea what to expect.
You will get showered by guys exposing themselves from the moment you start browsing random people's video feeds!
As a matter of fact, we would intentionally exclude our dirty roulette review as well if we didn't feel compelled to at least do our part to warn others about the risks of using this site.
I mean with the crappy clones like xhamsterlive or the low-quality video chat site called AsianBabeCams you are just dealing with a site that may suck but their not downright dangerous to use like dirty roulette is.
First and foremost realize it is not a random sex webcam site. People just assume this based on the site's name.
The dirtyroulette website positions itself as a place to meet and talk with random adults on webcam from all over the world. Clearly by branding itself dirty roulette the company behind this website knew what crowd they would attract.
And that is what they got; a cesspool of weirdos with nothing to do than sexually prey on each other. Just to give you one top nude random video chat site perhaps mosey over to ImLive.com and try that site. At least it's a safe honest place for nude video chat.
Listen, guys, we know why men love sex cams, were just saying always play it safe!